Landscaping
We offer landscaping education, workshops and instruction ranging from what trees, plants and grasses work best in various landscape designs to front and backyard landscaping ideas. From native landscaping to xeriscapes and reduction of water usage, Texans have a range of resources designed for all yards across the state.
Related Departments: Horticultural Sciences, Soil and Crop Sciences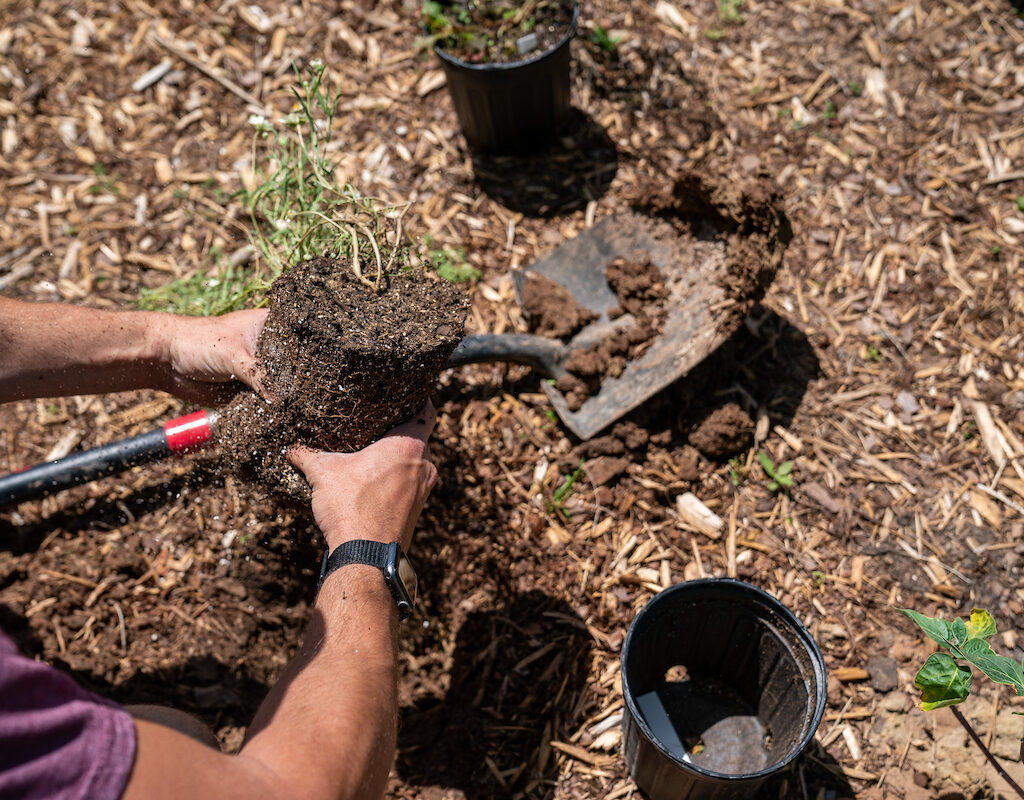 Texas Superstar Plants
Texas Superstar plants are specially recognized for superior performance in tough growing conditions in Texas.
Programs
We offer numerous free and affordable programs on agriculture and natural resources, family and community health, economic health and youth development. We also offer many volunteer opportunities. Browse the list below.
All Resources on Landscaping
Once you finish this course, you will receive a Certificate of Completion. The Certificate of Completion shows that you have completed the course, but does not qualify for continuing education credit, or CEU. A separate version of this course will be made available for CEU credit. Once the CEU version of the course is available, a link will be added here.

This course is intended for professional turfgrass parks and recreation managers, sports field managers, or landscaping specialists.

Turfgrass lawns are a resource. They can provide soil erosion control, filter chemical pollutants, produce oxygen and sequester carbon dioxide, stabilize dust, dissipate heat, enhance property value, and much more. This guide will discuss several different adapted species of turfgrass and different cultivars within those species.

It is important to select a turfgrass species that is adapted to the climate in your area and to the conditions of the site where it will be planted.

El césped de St. Augustine es una gramínea estolonífera de textura gruesa o robusta que se encuentra en el Estado de Texas y en el sur de los Estados Unidos.

An efficient irrigation system starts with proper design. The most important irrigation design principles are sprinkler head spacing and operating pressure. Manufacturers publish product specifications that provide the recommended operating pressure of sprinklers and the spacing where each sprinkler should be installed.

Runoff from landscape irrigation systems is a major source of water loss in Texas. Runoff is more common in compacted and clay soils, and on slopes. To prevent runoff and water waste, it is best to divide long, daily runtimes into two or more shorter cycles. Multiple shorter cycles during the day are better than […]

Runoff from landscape irrigation systems is a major source of water loss in Texas. Runoff is most common in compacted and clay soils, and on slopes, but it may occur on any soil if the irrigation system is run too long or if it applies water faster than it can infiltrate into the soil. The […]

Performing a prescribed fire is a serious undertaking, and a burn plan is key to the safest and easiest way to accomplish a prescribed burn. Leading up to the day of the prescribed fire, a checklist should be thoroughly reviewed and assessed to determine critical elements such as: The weather conditions during which the burn […]

Fall is an excellent time of year to prepare for a prosperous, successful spring growing season. This publication focuses on early sanitization practices to minimize the risk of plant disease in your garden. (2 Pages)

Aquaponics is a two-crop agricultural system consisting of 1) vegetables or herbs; and 2) fish, with each ' crop' playing a unique role. To create maximum production, sustainability, and economic viability, the fish must be treated as a commercial crop and must be sold to generate income. In this model, fish are fed to achieve […]
Have questions? We can help!
As part of our extension mission of Serving Every Texan, we aim to make contacting our experts easy. Find the best fit for your needs: