Farming System
We offer resources, publications and digital media, including webinars, to provide guidance regarding the various farming system options available to gardeners and commercial producers. Topics range from high tunnel and hydroponics to greenhouse and organic production and the advantages and challenges related to the various methods.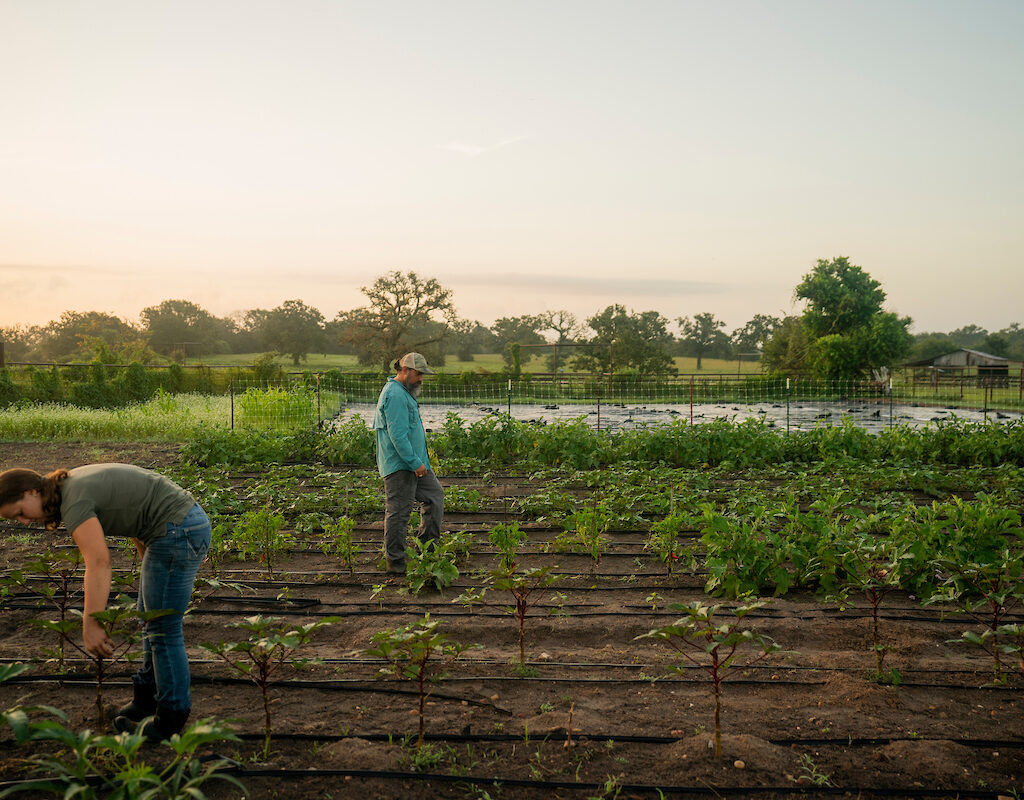 Learn About
Farming System
Programs
We offer numerous free and affordable programs on agriculture and natural resources, family and community health, economic health and youth development. We also offer many volunteer opportunities. Browse the list below.
All Resources on Farming System
The Stiles Farm Foundation is a 2,716 acre farm located in Thrall, Texas in eastern Williamson County. The farm is managed by the Texas A&M AgriLife Extension Service as a living demonstration of research-based, profitable, and environmentally sustainable agricultural practices for the Texas Blackland Prairie.

Path to the Plate is a comprehensive, educational approach to providing relevant, current, and factual information to consumers. Our goal is to educate consumers so they can make informed decisions when it comes to agriculture and their health.

Agricultural Policy Specialist Dr. Joe Outlaw and colleagues from the Agricultural and Food Policy Center provide periodic updates on current agricultural policy issues.

Texas A&M University's Agricultural and Food Policy Center located within the Department of Agricultural Economics and the Food and Agricultural Policy Research Institute (FAPRI) at the University of Missouri teamed up to develop the tool. The tool provides information about: the decisions each producer and/or landowner must make when the different sign-up windows are for […]

Generation Next targets new landowners, those who are inheriting land or those who are looking to start a new agricultural operation on an existing ranch.
Have questions? We can help!
As part of our extension mission of Serving Every Texan, we aim to make contacting our experts easy. Find the best fit for your needs: