Food Safety
We provide educational resources and materials, including online certifications for Texas food handlers, to help both consumers and professionals follow the most up-to-date food safety best practices. Common topics include safe food handling, preparation, cooking, serving and storing.
Related Departments: Food Science & Technology, Nutrition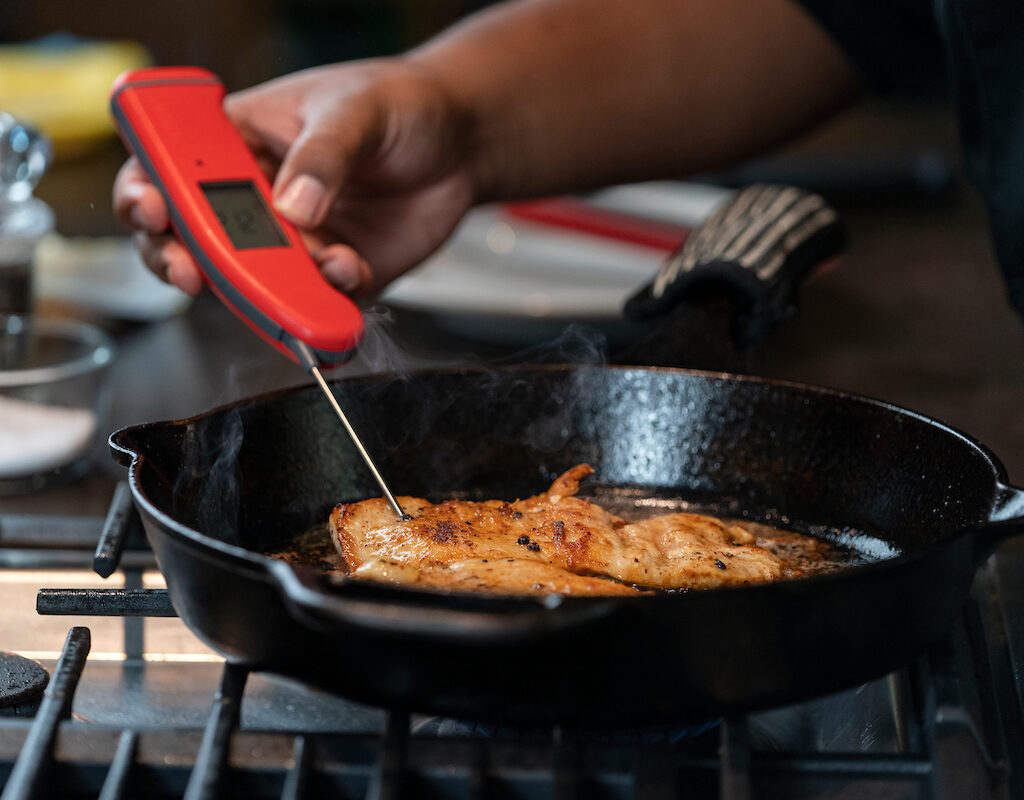 Food Safety Education Program
The Food Safety Education Program aims to increase safe food handling practices at retail and consumer levels to reduce risk of food-borne illness.
Programs
We offer numerous free and affordable programs on agriculture and natural resources, family and community health, economic health and youth development. We also offer many volunteer opportunities. Browse the list below.
All Resources on Food Safety
This publication is for food managers in the food-service industry to learn proper food safety practices.

This publication is for food managers in the food-service industry to learn proper food safety practices.

Esta publicación está destinada a que los administradores de alimentos de la industria de servicios de alimentos aprendan las prácticas adecuadas de seguridad alimentaria.

This manual includes full-color photos. Includes guidelines for uniform application of the U.S. Department of Agriculture classes, standards, and grades of poultry.

This discusses information to serve as an aid in teaching both beginning and experienced egg graders the correct interpretation and application of US standards, grades, and weight classes for shell eggs.

This publication includes step-by-step directions through the process of curing and smoking poultry.

Learn how to prevent food-borne illness when handling meat and poultry!

This food handler course in Spanish, accredited with the Texas Department of State Health Services, will allow food service employees, cottage food business operators, or others to meet the requirement of having a food handler or food safety course. Participants will learn basic food safety practices for the preparation of food.

Working in a child care setting can be such a rewarding, yet difficult job. Learn how to properly handle breast milk, formula, and other foods to help prevent food-borne illness in this course. Food safety preventative measures will be discussed to help ensure you have a safe environment for babies and children.

View illustrations of quality grades of slaughter steers (USDA).

The purpose of this handbook is to enhance learning activities related to the production, processing, distribution, and consumption of dairy foods.
Have questions? We can help!
As part of our extension mission of Serving Every Texan, we aim to make contacting our experts easy. Find the best fit for your needs: